WebRTC VoIP PBX System
Unified Communications and Collaboration (UC&C) is the architecture that allows you to call, email, chat, share your screen, send documents, make video calls and more…all from a single interface.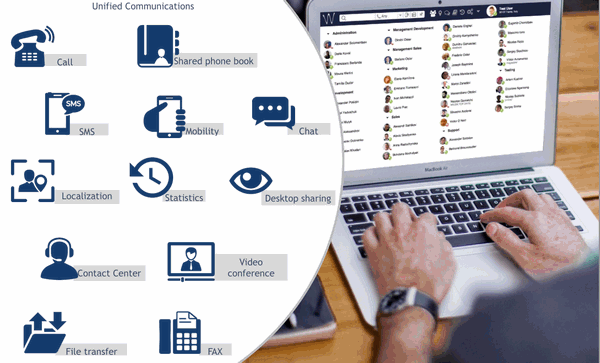 Today's communications run on numerous channels. smartphones, PCs, desk phones, software, chat messages, sms texting, sharing documents and video calling.
Too many channels complicate business communication, which should be simple because it is the basis of every activity.
WebRTC VoIP PBX System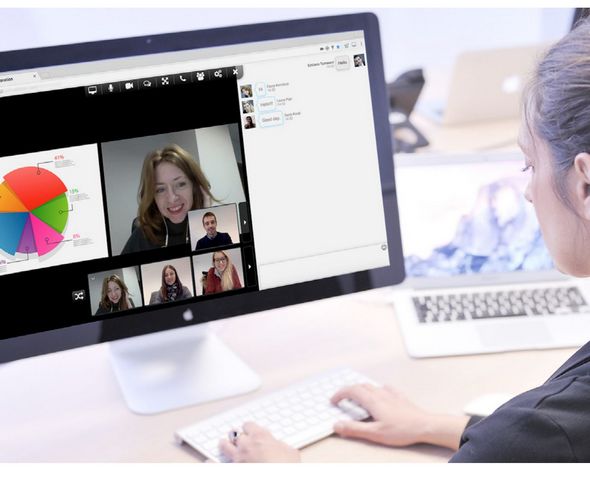 TURN YOUR OFFICE ROUTINE INTO AN EVERY-DAY GAIN AND CUT THE COSTS UP TO 75%
Wildix UC&Cs turn your PBX into a new business tool accessible via the browser on your PC or smartphone.
UC&C is no longer an advantage only available to large enterprises: today, even small to mid-sized companies can benefit from these strategic tools.
The new generation of business communications systems (PBXs) can reduce costs by an average of 50% (sometimes up to 75%), increase your productivity, and facilitate business and technical complexity.
YOUR UC&C MUST BE WEB-BASED, INCREASE YOUR EFFICIENCY AND BE SECURE BY DESIGN.
But, if you make a mistake when choosing a strategic infrastructure such as the business PBX, you know you will lose customers and money.
UC&C must be projected to let you reduce your costs and increase your performance in a measurable way. And it must be designed to be secure without the need to purchase additional applications.
GET CLOSER TO YOUR CUSTOMERS AND COLLEAGUES THAN EVER BEFORE!
iPhone and Android Mobile Apps with push notifications
Purely browser-based Chat, Audio, Video, Desktop Sharing Collaboration
Clientless WebRTC Video Conference
MORE BUSINESS
UP TO + 52% MORE SALES VIA WEB
Wildix is the only PBX system that allows web visitors to call you, start a text or video chat, share documents, and more…directly from your website.
WebRTC Kite uses the most updated and secure WebRTC technology for direct two-way communication with your web visitors.
WebRTC KITE by WILDIX integrates your PBX with your website, ensuring you'll never miss a call and allowing you to increase your conversion rate.
MORE EFFICIENCY
UP TO -25% SAVED TIME IN DAILY OPERATIONS
Thanks to Unified Communications, your company is able to streamline employees' daily processes. How? Managing waiting calls, avoiding clogged lines, easily share documents, employee "status" always visible, starting video conferences in order to avoid travel. .. these are just some of the solutions for the small, every-day office issues. And it can be integrated with your company's management software (CRM, SAP and more: you'll discover all our integrations solutions).
SECURE-BY-DESIGN
100% SECURITY WITH NO FURTHER APPLICATIONS
Traditional PBXs and UC&Cs require the addition of SBC and VPN infrastructures to work remotely: they are barriers that protect your system from cyber attacks and external viruses.
Wildix is secure-by-design: it does not need SBCS or VPNS: voice and data are ALWAYS protected because it is created with a native encryption system.